For more information  www.lecheranteni.com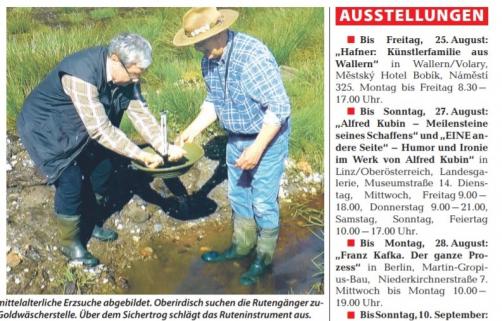 The German engineer Lecher is said to be the person who made the greatest contribution to this development. He invented an antenna that goes by his name.
Lecher antenna was the most important mineral exploration tool at that time.
He has made a new antenna to direct low-frequency magnetic changes, and this antenna is named after him. However, some changes have been made on this antenna. The best part is that it allows you to adjust according to what you want to search for. 
The Lecher Antenna is not well known to our treasure-loving friends. It is not easy to obtain in Turkey anyway. You can get it from our website. Friends who use the Lecher antenna sticks and are experienced in this field can try it. It is extremely simple to use, but may require some practice.
** The principle of the lecher line is taught as a course in universities.**